WRIGHT RAIL WORKS



Our opening line of products is focusing on a very popular but often overlooked railroad, the East Broad Top. Initially, we are concentrating on the freight cars of the EBT in 7 ½" and 7 ¼" gauges. O

ur

standard product line of 2

½" scale freight cars is designed from the ground up to be fully functional, prototypical, and reasonably priced with options scaling to fit most budgets and skills.
TRUCKS
The centerpiece of our opening lineup is the "Vulcan" truck.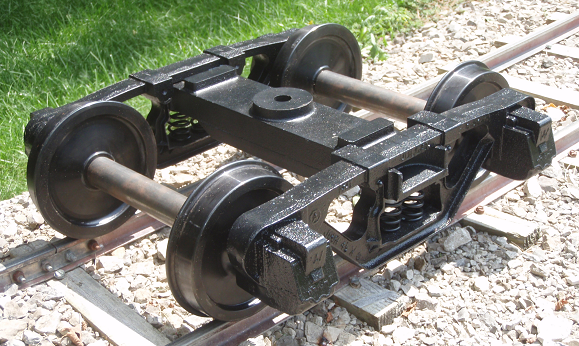 The prototype truck is a set of steel castings. To keep our prices affordable and our trucks strong and the sturdy foundation for our cars (weighing in at just over 40 lbs each), we cast our trucks in ductile iron. Axles are of alloy steel and wheels are mild steel.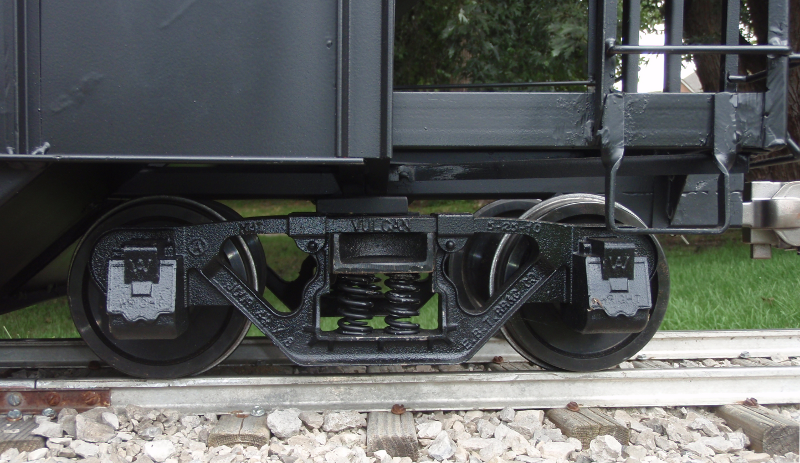 Our truck castings are finely detailed with much of the same lettering and markings, taking only minor license to identify the trucks as of our design. If interested, we can also supply the trucks with Sumpter Valley Railroad (based in Oregon) markings on the side frames, as the SVRR also used this style of truck on some of their equipment. Standard design of our trucks calls for two sets of nested springs per side frame to give plenty of strength for standard freight service. If greater carrying capacity is needed, we can furnish stiffer springs at no additional cost.
Brakes are of the conventional design of cast iron shoes forced against the wheels by rods and levers actuated by a single piston. Our current style for brakes are of the common straight-air type: increasing air pressure in the trainline increases the braking force at the wheels. We are developing a triple valve that will give a prototypical braking style along with appropriate valves. Once this development is complete, all cars with our brakes will be setup to utilize either straight air or the more prototypical air-reduction brakes and be able to switch back and forth as needed.
ROLLING STOCK
The 3 bay, low side or high hopper is likely one of the most readily identifiable cars from the East Broad Top and was the heart of their business. Many modern steam tourist narrow gauge railroads all across the United States have acquired these cars, including the Cumbres & Toltec Scenic RR, Huckleberry Railroad, White Pass & Yukon, Hesston Steam Museum, and the New Jersey Museum of Transportation, to name a few. We have faithfully reproduced the car in 2 ½" scale, duplicating most of the detail with exception of the rivets.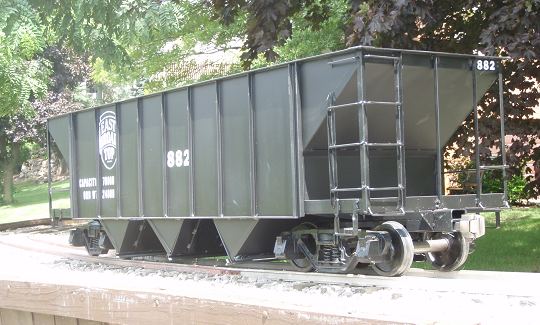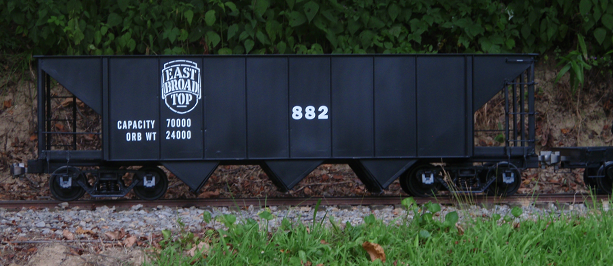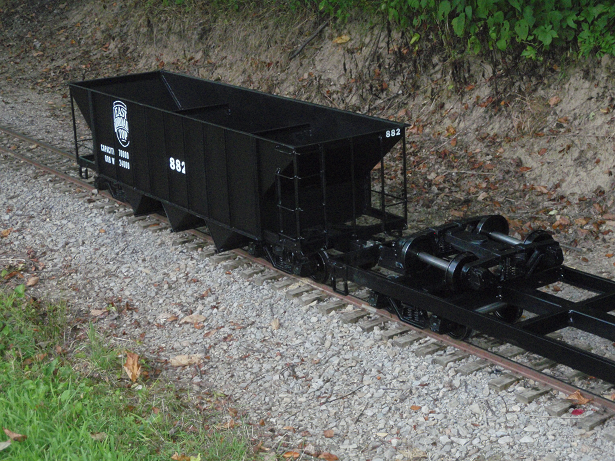 The above two photos also show our EBT 3 bay, low side hopper coupled to a partially complete EBT flatcar. At the time of the photo, it is carrying an extra truck and minus a deck.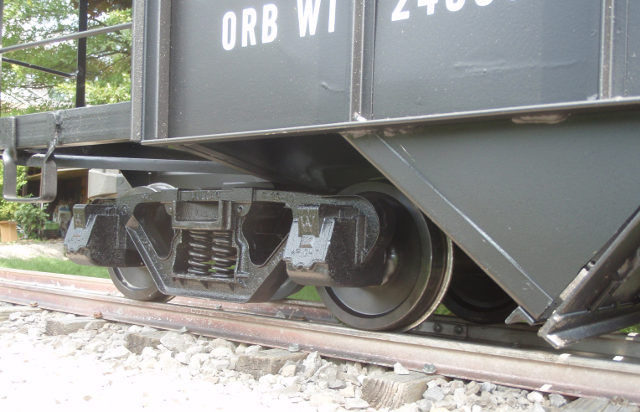 Another hallmark of our design is that all of our 2 ½" scale equipment comes standard with dual height coupler pockets, allowing for both a scale coupler height of 26 inches and interchange with the IBLS standard coupler height. To change the height of the coupler, simply remove the pin holding the coupler, insert it into the other pocket, and reinstall the pin. The coupler pin is furnished with a cotter pin to keep it from working out on its own.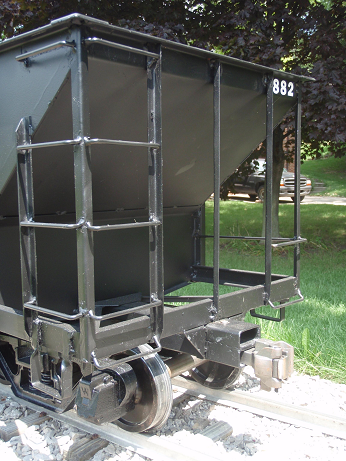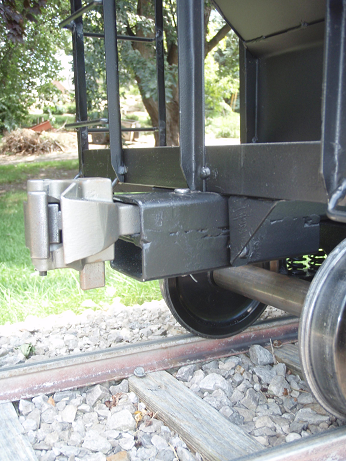 The present line of cars that we offer is:
Hoppers:
2 bay, 5ft long, Low Side, all steel construction
3 bay, 6ft long, Center Dump, all steel construction
4 bay, 6ft long, Center Dump, all steel construction
Flat cars:
7ft long, all steel frame, weatherproof decking
Box cars:
6 ½ ft long, all steel construction
Tank cars:
7ft long, all steel frame, weatherproof decking
Specialized version of flatcar with welded steel tank
Vented tank holds liquid but not rated for pressure
Cabooses:
5 ½ ft long, steel center beam
In the works for 2011 is the East Broad Top Gas-Electric "Doodlebug".
PATTERNS, PATTERNMAKING, AND CASTINGS
If you have something in mind that you want to build and can't find castings, let us know. We do custom pattern making and CNC milling. If we think the idea fits with our business model, we may decide to make it a standard product and will give you a reasonable discount on the first run of castings for suggesting it to us.